If you have been charged with an internet, computer stalking offence your need to speak with a Criminal Lawyer immediately the Criminal Lawyers at George Sten are available for urgent telephone advise 24 hours a day. George Sten & Co has over 50 years experience in Criminal Law. Don't take chances with your reputation, future or livelihood. George Sten & Co are one of Sydney's leading criminal law firms. We only practice in Criminal Law. If you have been arrested for a computer related crime talk to our Criminal Defence Lawyers before you agree to a police interview. This could be the difference to your out come in court.
Stalking and the internet: What is the law in Australia?
With the popularity of social media sites and apps like Tinder in Australia, never has it been easier to communicate with a wider range of people, whether it is family, friends, or even strangers – all of whom are just one click away. However, the ease in which individuals are able to contact a person in an increasingly wired world, has also on the flipside, made it easier for a person with less than savoury intentions to also contact someone. Therefore, what laws are there in relation to cyberstalking in Australia?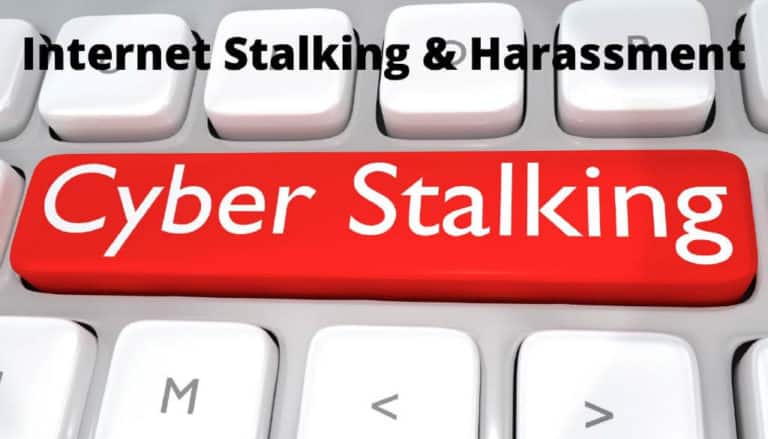 Stalking laws
We can't talk about cyber stalking without looking at the stalking laws in general because they go hand in hand with one another.
Firstly, all jurisdictions within Australia have provisions in place making stalking an offence and we can use s 21A(2) of Victoria's Crimes Act 1958 as our statutory example, which states, that a person commits a stalking offence if they engage in some of the following types of conduct:
following the person;
contacting the person via post, telephone, fax, SMS, email or another form of electronic communication;
publishing on the internet, email or any other form of electronic communication to another person a statement or material which relates to the victim, purporting to relate to, or originating from the victim;
 tracing the person's use of the internet, email or any other electronic communication;
entering or loitering outside or near the person's residence, place of business, or any other place frequented by the person;
interfering with the person's possessions or property, whether or not the person has an interest in the property;
threatening, abusing and acting offensively towards the person either orally or through physical acts towards the person;
keeping the person under surveillance;
acting in a way in which the person reasonably expects that physical or mental harm will be caused to the victim, or arousing an apprehension and fear for their safety.
Additionally, under the provisions of s 21A(3) of Victoria's Act, the offender commits a stalking offence if they hold the intention to cause mental or physical harm, or to arouse apprehension and fear in the victim for their safety if:
the offender knowingly engages in conduct that would likely cause harm or arouse such an apprehension or fear; or
the offender in all circumstances ought to have held an understanding that engaging in such conduct would likely cause such harm or arouse such apprehension or fear.
Victorian case law has also further spelled out the elements of the offence, affirming the statutory provisions in Thomas v Campbell (2003) 9 VR 136 in which Nettle J held:
"[T]he actus reus of stalking is engaging in a course of conduct that includes acting in a way that could reasonably be expected to arouse apprehension or fear in the victim for his safety or that of any other person, where the course of conduct engaged in actually has that effect… The mens rea for stalking is an intention to cause physical or mental harm or of arousing apprehension or fear in the victim for the victim's own safety or that of any other person."
His Honour went on to outline the four elements that the offence consists of which are:
there must be a course of conduct;
 the course of conduct must involve a protracted act or several acts;
the accused must perform the act or acts with the intention of causing physical or mental harm to the victim or of arousing apprehension or fear in the victim for his or her own safety or that of another person; and
the course of conduct must have aroused apprehension or fear in the victim for his or her own safety or that of another person, and the course of conduct requires a continuity of purpose.
In conclusion, cyber stalking isn't an offence within itself, but rather, forms part of the overall statutory provisions associated with stalking. However with that being said, technology is still a wonderful thing.